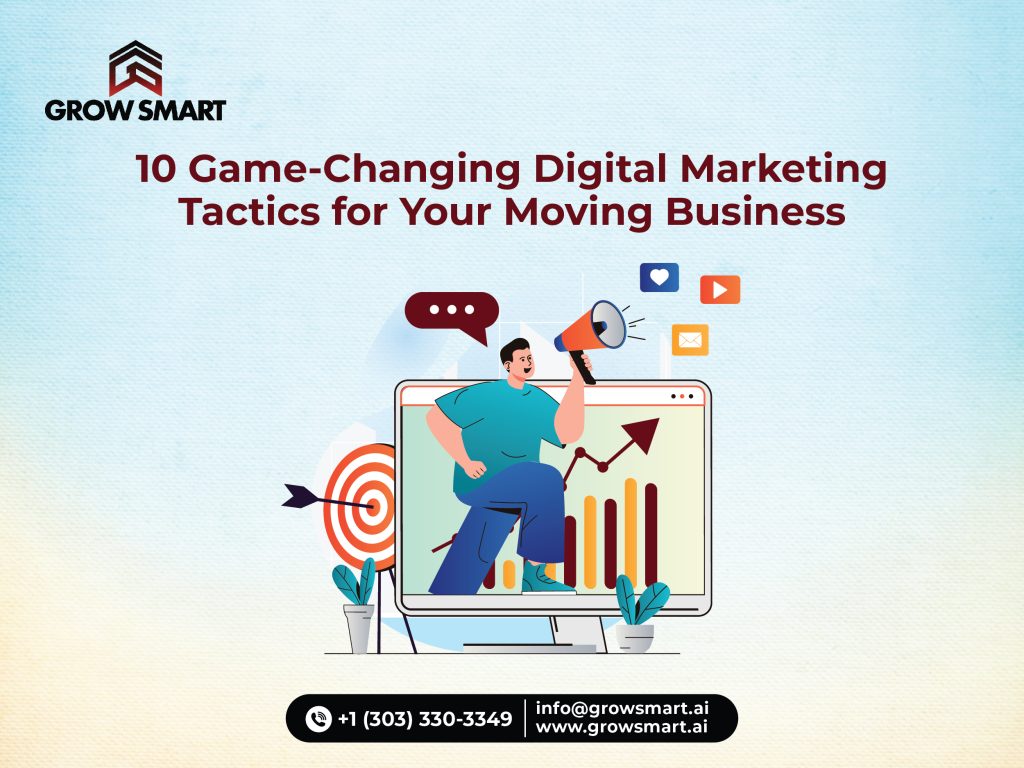 In today's fast-paced digital age, staying ahead of the curve is crucial for any business, including moving companies. With the right digital marketing tactics, you can boost your online presence and attract more potential customers. This article will explore ten proven strategies to revolutionize your moving business's digital marketing approach.
1. Optimize Your Website for Search Engines
Your website is the digital storefront of your moving business. Optimize your site for search engines to ensure potential customers find you online. This includes keyword research, meta descriptions, and high-quality content addressing your audience's needs and concerns.
2. Leverage the Power of Local SEO
For a moving business, local clientele is key. Make sure your business appears in local search results by claiming and optimizing your Google My Business listing. Encourage satisfied customers to leave reviews, and ensure your business details are accurate and up-to-date.
3. Harness the Potential of Social Media
Social media platforms are a goldmine for engaging with your audience. Create compelling content showcasing your services, sharing moving tips, and highlighting satisfied customers. Platforms like Facebook, Instagram, and LinkedIn can significantly boost your online presence.
4. Invest in Pay-Per-Click Advertising
For instant visibility, consider pay-per-click (PPC) advertising. Google Ads and social media advertising allows you to target specific demographics, ensuring your ads reach potential customers actively searching for moving services.
5. Create Engaging Content
Content is king in the digital marketing realm. Create a blog on your website and regularly publish informative articles about moving tips, packing guides, and industry trends. This provides value to your audience and establishes your business as an authority in the field.
6. Utilize Email Marketing Campaigns
Email marketing remains a powerful tool for nurturing leads and maintaining customer relationships. Send newsletters with relevant content, special offers, and updates about your services. Personalize your emails to make your customers feel valued.
7. Embrace Video Marketing
Incorporating videos into your marketing strategy can significantly increase engagement. Create walkthroughs of your moving process, client testimonials, or informative videos about the moving industry. Platforms like YouTube and social media are excellent avenues for sharing video content.
8. Implement Chatbots for Customer Support
Offering instant assistance to potential customers can set you apart from the competition. Implement chatbots on your website to answer common queries and provide guidance, ensuring a seamless customer experience.
9. Collaborate with Influencers and Partners
Partnering with influencers or complementary businesses in your industry can expand your reach. Collaborations can include joint promotions, giveaways, or co-hosted events, allowing you to tap into new audiences.
10. Monitor and Analyze Your Performance
Regularly track the performance of your digital marketing efforts. Use tools like Google Analytics to gain insights into website traffic, conversion rates, and customer behavior. This data will help you refine your strategies for even better results.
In conclusion, the digital landscape offers a plethora of opportunities for moving businesses to thrive. By implementing these ten proven digital marketing tactics, you can revolutionize your approach and position your moving business for success in the online world. Stay agile, adapt to industry trends, and always prioritize providing value to your customers. Your digital journey starts now!