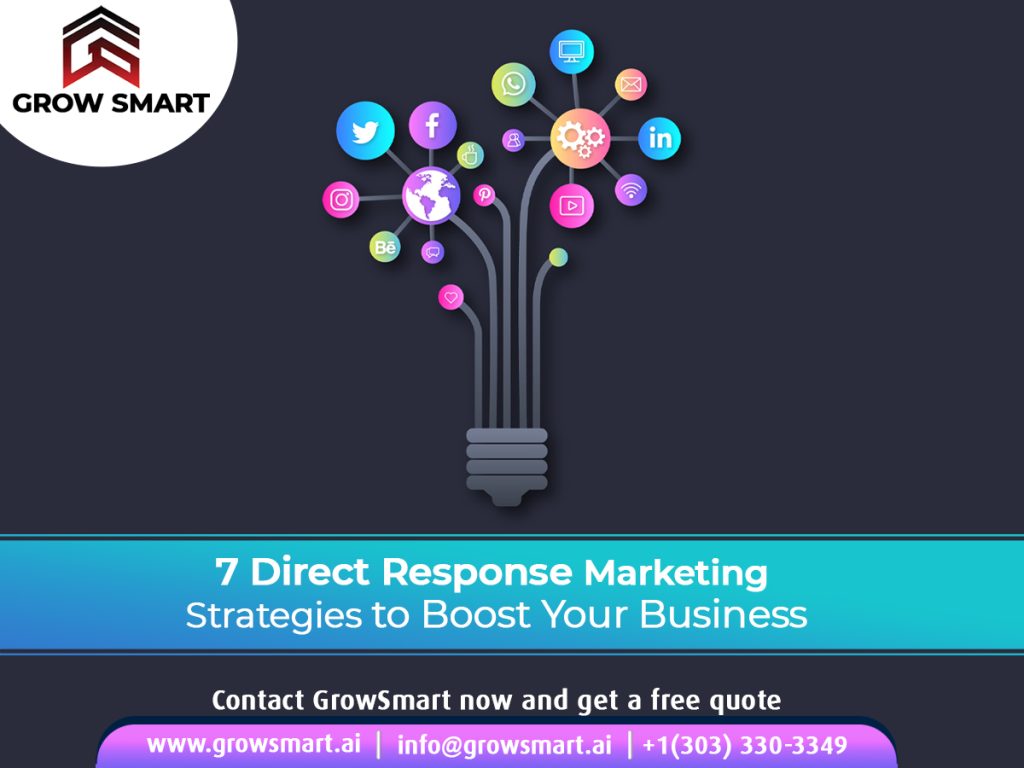 Direct Response Marketing is a powerful approach that enables businesses to generate immediate responses from their target audience. Leveraging compelling messages, strategic planning, and effective call-to-action, allows businesses to drive conversions and achieve their marketing objectives.
Direct Response Marketing: What is it?
Direct Response Marketing is a proactive marketing strategy designed to evoke a direct and immediate consumer response. Unlike traditional marketing methods that focus on building brand awareness over time, It aims to elicit a specific response, such as purchasing, subscribing to a service, or requesting more information. This approach enables businesses to measure the success of their marketing campaigns effectively and make data-driven decisions to optimize their results.
The Benefits of Direct Response Marketing
Direct Response Marketing offers several key benefits that make it an attractive choice for businesses looking to maximize their marketing efforts.
Immediate Results: Unlike other marketing strategies that may take months or even years to show results, It delivers immediate responses from consumers. This means businesses can see a direct impact on their bottom line and adjust their strategies accordingly.
Measurable Success: Direct Response Marketing provides businesses with tangible metrics to evaluate the success of their campaigns. By tracking response rates, conversion rates, and other key performance indicators, businesses can determine the effectiveness of their marketing efforts and make data-driven decisions.
Targeted Approach: Direct Response Marketing allows businesses to target specific audiences with tailored messages. By understanding their target market's needs, preferences, and pain points, businesses can create highly relevant and compelling campaigns that resonate with their audience.
Cost Efficiency: With Direct Response Marketing, businesses can allocate their marketing budget more efficiently. By focusing on generating direct responses, businesses can avoid wasted ad spend on audiences who are unlikely to convert, resulting in a higher return on investment (ROI).
Building Customer Relationships: Direct Response Marketing enables businesses to build relationships with their customers from the initial point of contact. By nurturing leads through personalized follow-ups and providing value-added content, businesses can establish trust and credibility, increasing the likelihood of repeat business and customer loyalty.
The Key Elements of an Effective Direct Response Marketing Campaign
To create a successful Direct Response Marketing campaign, businesses need to incorporate several key elements into their strategy:
1. Compelling Headlines: Captivating Your Audience's Attention
The headline is the first thing your audience sees, and it plays a critical role in capturing their attention. A compelling headline should be clear, concise, and evoke curiosity, compelling readers to continue reading the rest of your message.
2. Persuasive Copy: Engaging Your Audience's Emotions
Once you've captured your audience's attention, your copy needs to engage their emotions and highlight the unique benefits of your product or service. Use storytelling, vivid language, and social proof to create a persuasive and impactful message.
3. Strong Call-to-Action (CTA): Driving Action
A strong call to action is essential to prompt your audience to take the desired action. Clearly state what you want your audience to do, whether it's making a purchase, signing up for a newsletter, or contacting your business.
4. Effective Landing Pages: Converting Leads into Customers
Your landing page is where your audience will land after clicking on your call-to-action. Optimize your landing pages with compelling visuals, clear messaging, and a user-friendly design to maximize conversions.
5. Personalization: Tailoring Your Message
To increase the effectiveness of your Direct Response Marketing campaign, it's crucial to personalize your message. Segment your audience based on demographics, interests, or behavior and tailor your marketing materials accordingly. This personal touch makes your audience feel understood and increases the likelihood of a response.
6. Multi-Channel Approach: Reaching Your Audience Everywhere
In today's digital age, consumers interact with brands across multiple channels. To maximize the reach and impact of your Direct Response Marketing campaign, utilize a multi-channel approach. This may include email marketing, social media advertising, direct mail, or even SMS marketing. By reaching your audience through various touchpoints, you increase the chances of eliciting a response.
7. Testing and Optimization: Maximizing Results
Direct Response Marketing thrives on continuous improvement. Implement A/B testing to compare different elements of your campaign, such as headlines, copy, visuals, and CTAs. Analyze the results and optimize your strategy based on the data to maximize the effectiveness of your campaigns.
Conclusion
Direct Response Marketing is a powerful tool for businesses aiming to achieve immediate responses and drive tangible results. By leveraging compelling messages, targeted approaches, and data-driven optimization, businesses can effectively engage their audience and maximize their marketing efforts. Incorporate the key elements mentioned in this article, and you'll be well on your way to boosting your business with Direct Response Marketing.
Remember, it's crucial to continuously test, analyze, and refine your campaigns to stay ahead of the competition and adapt to evolving consumer preferences. Embrace the power of Direct Response Marketing, and watch your business thrive.