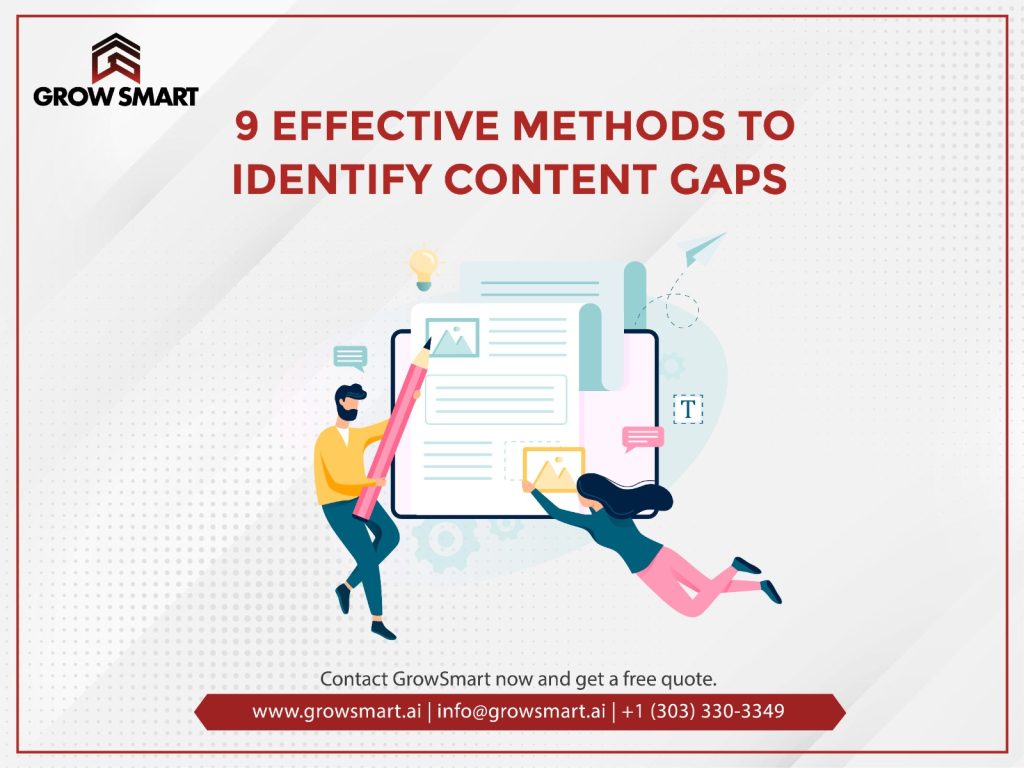 Creating valuable and engaging content is crucial for the success of any website or online business. However, it can be challenging to consistently produce content that addresses the needs and interests of your target audience. This is where identifying content gaps becomes essential.
Content gaps refer to topics and areas that are not adequately covered on your website, presenting opportunities for new content creation. By identifying these gaps, you can develop a content strategy that fills those voids, attracts more visitors, and establishes your authority in the industry.
In this article, we will explore nine effective methods to identify content gaps and optimize your website's performance. Let's dive in!
Understanding Content Gaps
Content gaps occur when there is a discrepancy between the content available on your website and the information your target audience is actively seeking. To bridge this gap, you need to identify the specific areas where your content is lacking or inadequate.
To begin, consider the core topics of your website and the primary keywords you are targeting. Evaluate whether you have covered all the subtopics, variations, and related aspects of those keywords comprehensively. This initial assessment will help you identify potential gaps.
Analyzing Keyword Research
Keyword research is a fundamental aspect of SEO and content creation. By conducting thorough keyword research, you can uncover valuable insights about your target audience's search behavior and identify content gaps based on their queries.
Start by brainstorming a list of relevant keywords and phrases related to your website's niche. Use keyword research tools like Google Keyword Planner, SEMrush, or Ahrefs to analyze search volumes, competition levels, and related keywords. Look for keywords with high search volumes and low competition that are relevant to your business but have not been adequately covered on your website.
Analyzing Competitor Content
Competitor analysis is an effective method to gain insights into your industry and identify content gaps. By analyzing your competitors' content, you can discover topics they have covered extensively and identify areas where they might be lacking.
Begin by identifying your main competitors in the online space. Visit their websites and explore the topics they cover, the format of their content, and the engagement they receive. Look for gaps where your competitors are not providing comprehensive or detailed information. This presents an opportunity for you to create content that fills those gaps and offers a unique perspective.
Utilizing User Feedback
One of the most valuable sources of information for identifying content gaps is feedback from your users and customers. They can provide insights into what they are looking for, what questions they have, and what information they feel is missing from your website.
Encourage users to leave comments, reviews, and suggestions on your website or through social media channels. Pay close attention to their feedback and look for patterns or common themes. This user-generated feedback can help you identify content gaps and address the specific needs of your audience.
Conducting Surveys and Polls
Surveys and polls are powerful tools for gathering quantitative data and understanding your audience's preferences and interests. By conducting surveys and polls, you can directly ask your audience about the type of content they would like to see and identify any content gaps in your existing strategy.
Create surveys using online survey platforms such as SurveyMonkey or Google Forms. Craft questions that are focused on uncovering content gaps and understanding your audience's needs. Analyze the survey results to identify common trends and areas where your content can be improved.
Analyzing Social Media Interactions
Social media platforms are excellent sources for understanding your audience's interests, preferences, and pain points. By monitoring social media interactions related to your industry or niche, you can gain valuable insights into the content gaps that exist.
Pay attention to the discussions, comments, and questions that arise on social media platforms such as Facebook, Twitter, and LinkedIn. Look for recurring themes or topics that are not adequately addressed by your content. Engage with your audience, respond to their questions, and use their feedback to refine your content strategy.
Monitoring Website Analytics
Analyzing your website's analytics is crucial for understanding user behavior and identifying content gaps. By studying metrics such as page views, bounce rates, and time spent on each page, you can gain insights into the effectiveness of your current content and discover areas for improvement.
Utilize web analytics tools like Google Analytics or Matomo to track user behavior on your website. Identify pages or topics that receive low engagement or have a high bounce rate. This indicates that your content may not be adequately addressing the needs of your audience, highlighting potential content gaps.
Using Content Gap Analysis Tools
Content gap analysis tools provide valuable data and insights into the topics and keywords your competitors are ranking for, but you are not. These tools help you identify specific gaps in your industry and develop a strategy to fill those gaps effectively.
Some popular content gap analysis tools include SEMrush, Ahrefs, and Buzzsumo. These tools allow you to compare your website's content with your competitors, identify overlapping and unique keywords, and discover content gaps. Utilize these insights to create comprehensive and valuable content that sets you apart from your competition.
Leveraging Customer Support
Your customer support team is an often-underutilized resource for identifying content gaps. They interact directly with your customers and have firsthand knowledge of the questions and concerns they have.
Collaborate with your customer support team and ask them to document the frequently asked questions (FAQs) they receive. This information can provide valuable insights into the gaps in your existing content. Create content that addresses these FAQs and offers detailed explanations or solutions, ensuring your audience finds the information they need.
Conclusion
Identifying content gaps is an essential step in optimizing your website's content strategy and attracting more visitors. By implementing the nine effective methods discussed in this article, you can gain valuable insights into the needs and interests of your audience, fill content gaps, and establish your authority in the industry.
Remember to analyze keyword research, competitor content, user feedback, and social media interactions. Leverage tools like content gap analysis tools and web analytics to gather data-driven insights. By continually refining your content strategy and addressing content gaps, you can enhance your website's visibility, engagement, and overall success.