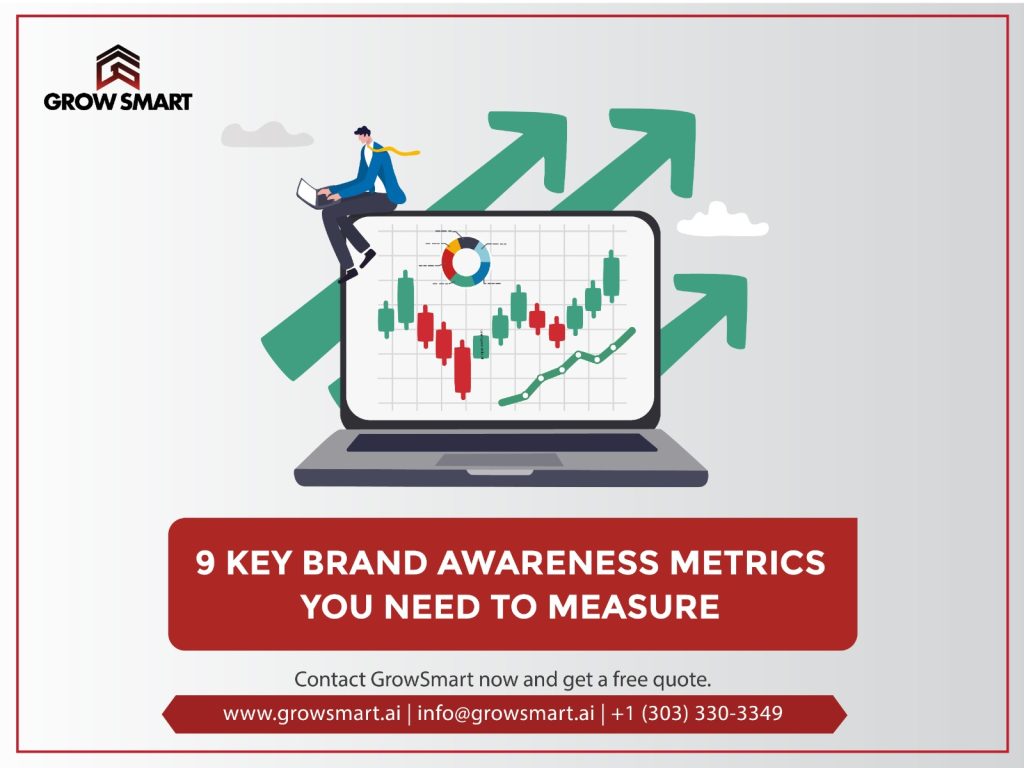 Establishing a strong brand presence is paramount for success in today's fiercely competitive business landscape. Brand awareness shapes consumer perceptions and fosters trust, loyalty, and credibility. To ensure your brand is resonating with your target audience and gaining visibility in the market, it's essential to accurately measure the right brand awareness metrics.
This article will walk you through the nine key brand awareness metrics you must measure to evaluate your brand's performance effectively. We'll explore how these metrics can provide valuable insights into your brand's impact, audience reach, and overall marketing strategies. Let's dive in and uncover the metrics that can elevate your brand to new heights!
1. Organic Search Traffic Volume
Organic search traffic volume is a fundamental metric for assessing brand awareness. It measures the number of visitors who find your website through search engines like Google, Bing, or Yahoo. By tracking this metric over time, you can gauge how well your brand is gaining visibility in search engine results.
To boost organic search traffic, produce high-quality, relevant content that aligns with your target audience's interests and needs. Optimize your website with relevant keywords, meta tags, and informative meta-descriptions to increase click-through rates.
2. Social Media Engagement
Social media platforms have become powerful channels for building brand awareness. Measuring social media engagement helps you understand how well your brand's content resonates with your audience and how actively they interact with your brand.
Track metrics like likes, shares, comments, and click-through rates on your social media posts. Encourage engagement by creating compelling content, running contests, and responding promptly to audience interactions.
3. Brand Mentions and Share of Voice (SOV)
Brand mentions and share of voice (SOV) indicate how often your brand is talked about compared to your competitors. Monitor brand mentions across social media, forums, blogs, and news outlets to assess your brand's reach and impact.
To improve your brand's SOV, actively engage with your audience, collaborate with influencers, and participate in industry events. Providing exceptional customer experiences can also lead to positive word-of-mouth and increased brand mentions.
4. Website Traffic Sources
Analyzing your website traffic sources helps identify which channels contribute most to your brand's visibility and audience reach. Track metrics such as direct traffic, referral traffic, and traffic from social media, search engines, and email campaigns.
Understanding your traffic sources enables you to allocate resources effectively and optimize marketing strategies based on the most impactful channels.
5. Brand Awareness Surveys
Brand awareness surveys directly capture consumers' perceptions of your brand. Conduct regular surveys to measure brand recognition, recall, and association among your target audience.
Surveys provide valuable feedback and insights into how your brand is perceived, allowing you to make informed decisions to strengthen brand positioning and messaging.
6. Customer Sentiment Analysis
Customer sentiment analysis helps gauge the overall sentiment around your brand. Monitor mentions of your brand on social media and review platforms, and categorize them as positive, negative, or neutral.
Understanding customer sentiment allows you to address negative feedback promptly and amplify positive experiences, turning satisfied customers into brand advocates.
7. Brand Recognition and Recall
Brand recognition and recall are crucial for brand awareness. Recognition measures how well consumers identify your brand when exposed to it, while recall assesses their ability to remember your brand in relevant contexts.
Invest in memorable branding elements, consistent messaging, and strategic advertising to enhance brand recognition and recall among your target audience.
8. Influencer Reach and Impact
Partnering with influencers can significantly boost brand awareness. Measure the reach and impact of influencer collaborations by tracking metrics like reach, engagement, and website traffic generated through influencer campaigns.
Choose influencers who align with your brand values and have an engaged audience that matches your target demographics.
9. Brand Equity and Loyalty
Brand equity and loyalty reflect the overall value your brand holds in the minds of consumers. Assess loyalty through metrics like customer retention rates, repeat purchases, and Net Promoter Score (NPS).
Deliver consistent, exceptional experiences to foster brand loyalty and enhance brand equity over time.
Conclusion
Measuring the Brand Awareness Metrics is essential for understanding the impact of your brand awareness strategies and optimizing your marketing efforts. Analyzing these metrics gives you valuable insights into your brand's online and offline presence, customer sentiment, engagement, and loyalty. Remember to focus on delivering an exceptional brand experience to create a lasting impression on your target audience. Continuously monitor and analyze these metrics to refine your brand awareness strategy and stay ahead of the competition.