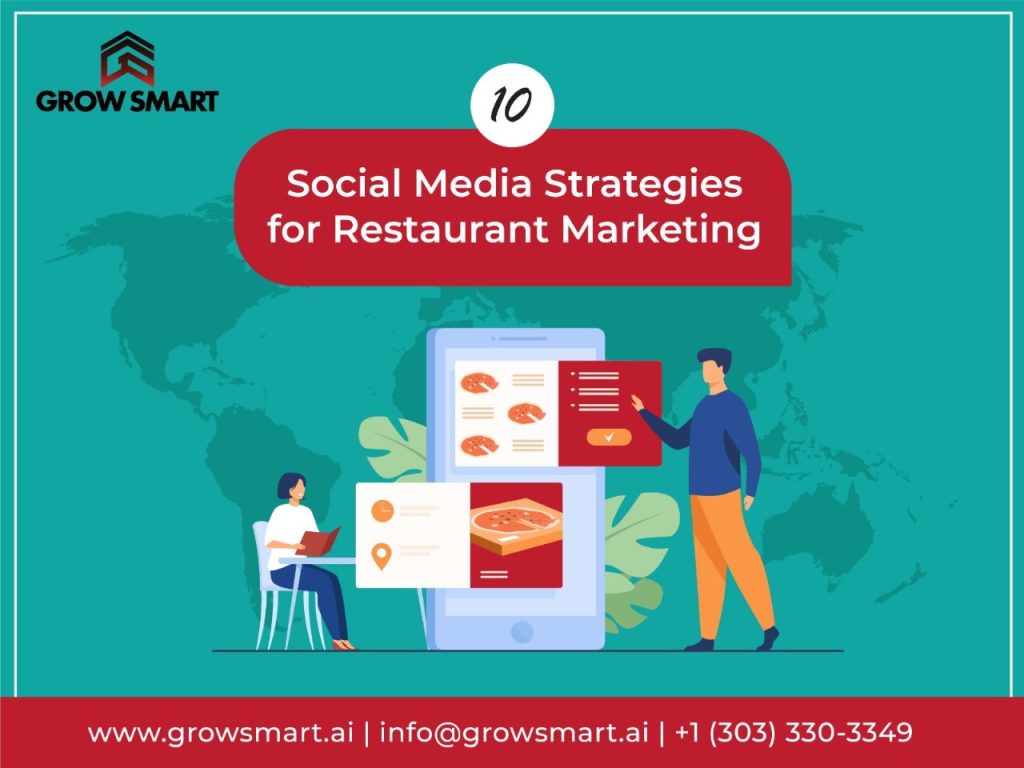 Social media has become a game-changer for restaurants aiming to connect with customers and elevate their marketing efforts. From Instagram and Facebook to Twitter and beyond, leveraging the power of social platforms is essential for showcasing your culinary creations and enticing customers through your doors.
This article will help you navigate the ever-changing landscape of online promotion. Whether you're a seasoned restaurateur or just starting, these tips will provide you with actionable insights to make the most of social media and effectively tantalize the taste buds of your online audience. Join us as we uncover the strategies that can turn your restaurant into a trending topic and a must-visit dining establishment.
Why Is Social Media Important for Restaurant Marketing?
Wider Reach: Social media platforms have billions of users worldwide, allowing restaurants to connect with a vast audience beyond their physical location. This exposure can attract local patrons as well as tourists looking for dining options.
User-Generated Content (UGC): Encouraging customers to share their own photos and experiences creates a sense of community and authenticity. UGC serves as free advertising, reaching potential customers through the networks of existing patrons.
Brand Building: Consistent posting and engaging content can help shape a restaurant's brand identity. A well-crafted online persona can leave a lasting impression on potential customers.
Customer Feedback: Platforms like Facebook, Instagram, and Twitter provide a platform for customers to leave reviews and feedback. Positive reviews can attract new customers while addressing negative feedback publicly can demonstrate excellent customer service.
10 Social Media Strategies for Restaurant Marketing
1. Create Irresistible Visual Content
In the age of Instagram, visual appeal is paramount. Treat your social media profiles as a canvas for your culinary art. Captivating images of your dishes can instantly pique the interest of potential customers. Use platforms like Instagram, Pinterest, and even TikTok to tantalize your audience's taste buds with mouthwatering visuals that showcase the heart and soul of your restaurant.
2. Leverage Local SEO Keywords
To ensure your restaurant pops up in local searches, incorporate relevant local SEO keywords in your social media posts and profiles. This approach improves your restaurant's visibility when users search for dining options in your vicinity. Don't forget to add location-specific phrases, such as "best Italian restaurant in [Your City]," to help potential customers discover your establishment.
3. Engage in Timely Responses
Social media is more than just a platform for sharing content; it's a means of communication. Cultivate a reputation for excellent customer service by responding promptly to comments, messages, and reviews. Whether it's a compliment or a concern, addressing customer interactions demonstrates your commitment to their satisfaction, fostering a positive brand image and building lasting customer loyalty.
4. Harness User-Generated Content
Your customers' experiences are a valuable marketing asset. Encourage patrons to share their dining adventures by posting pictures of their meals and tagging your restaurant. Not only does this showcase their satisfaction, but it also adds an authentic touch to your online presence. Reposting user-generated content demonstrates your appreciation and invites others to join the culinary journey.
5. Host Interactive Giveaways
Spice up your social media strategy with engaging contests and giveaways. Invite users to participate by interacting with your content, whether it's liking, commenting, or sharing. Such initiatives not only widen your reach but also create a buzz around your restaurant. The thrill of winning can incentivize users to engage with your posts, ultimately boosting your visibility and engagement rates.
6. Collaborate with Influencers
Leverage the power of influencers to expand your restaurant's reach. Partner with local food enthusiasts, bloggers, or industry influencers whose audience aligns with your target demographic. Their endorsement can introduce your restaurant to a broader audience and lend credibility to your offerings. Collaborations like these amplify your brand's visibility and connect you with potential customers who trust their recommendations.
7. Utilize Facebook Events
For special promotions, events, or celebrations, maximize the impact of Facebook Events. Craft well-designed event pages that provide all the necessary details. These pages serve as a hub for information, allow users to RSVP, and provide a platform for attendees to share their excitement. This strategic approach helps you effectively promote your restaurant's happenings and build anticipation among your followers.
8. Share Behind-the-Scenes Content
Let your customers peek behind the culinary curtain with captivating behind-the-scenes content. Share moments that showcase the kitchen's creativity, the chef's dedication, and the unique story behind each dish. This approach humanizes your brand, giving customers a glimpse into the passion and effort that goes into every plate. Authentic storytelling fosters a deeper emotional connection, making your restaurant more than just a place to eat—it becomes an experience to savor.
9. Optimize Posting Times
Posting at the right time is crucial to ensure your content reaches its maximum potential audience. Analyze your social media insights to understand when your target audience is most active online. Timing your posts strategically enhances their visibility, increases the chances of engagement, and ensures your content doesn't get lost in the digital noise.
10. Integrate Online Ordering
In the era of convenience, make it easy for customers to place orders directly through your social media profiles. Integrate links to your restaurant's website or third-party delivery platforms to streamline the ordering process. By providing a seamless online ordering experience, you not only cater to modern consumer habits but also boost your revenue potential.
Conclusion:
A strong online presence is essential for restaurants to thrive. You can effectively enhance your restaurant's visibility and attract a broader audience by leveraging social media, optimizing your website, engaging in content marketing, and utilizing various strategies like PPC advertising and virtual events. Remember, the key is to stay authentic, connect with your customers, and consistently provide them with value through your online efforts.
As a Digital Marketing Agency, We Can Help You Implement These Strategies!
Ready to take your restaurant's online presence to the next level? Our expert team at GrowSmart is here to help! From crafting engaging content to managing social media campaigns and optimizing your website for search engines, we have the expertise to drive more traffic and customers to your restaurant. Let us create a tailored marketing strategy that aligns with your restaurant's unique offerings and goals. Contact us today for a free consultation!