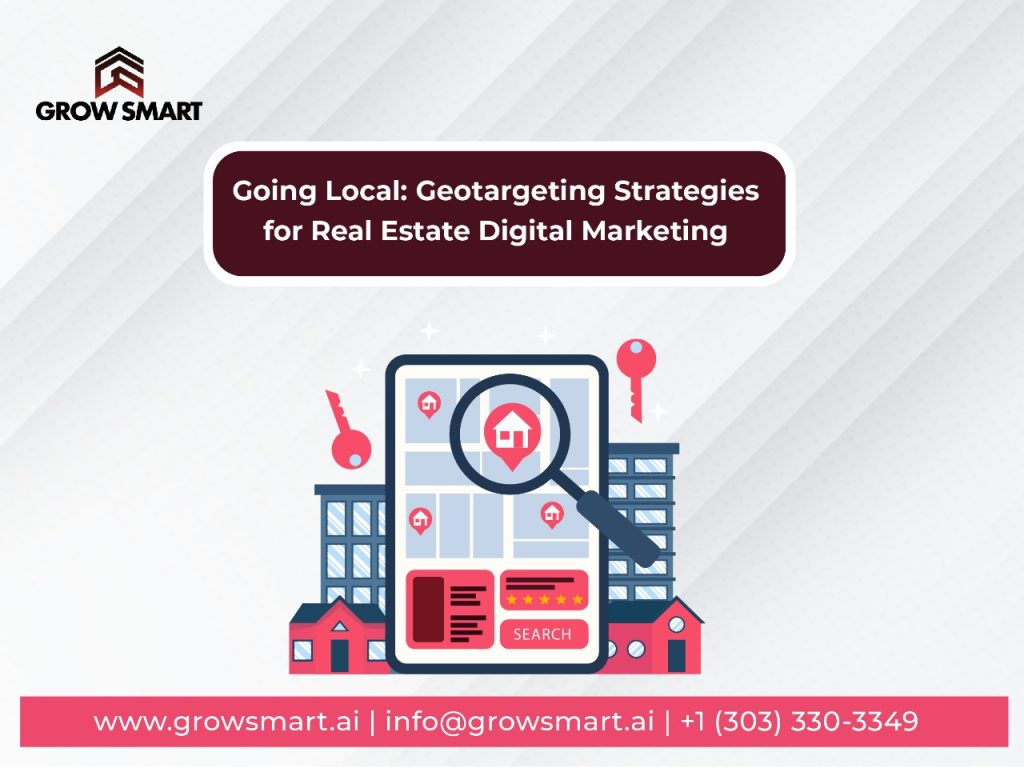 The significance of geotargeting strategies cannot be underestimated. As businesses seek to connect with their target audience on a local level, the utilization of geotargeting has emerged as a game-changing tactic. Whether you're a real estate professional or a marketer, understanding and implementing these strategies can provide a competitive edge in reaching potential buyers more efficiently.
In the quest to optimize your digital marketing efforts, geotargeting offers a powerful approach. It involves tailoring your marketing content and advertisements to a specific geographical location, ensuring your message resonates with the local audience. Here are some actionable strategies to effectively incorporate geotargeting into your real estate digital marketing campaigns:
1. Localized Content Creation
Crafting content that speaks to the unique attributes of a particular locality can greatly enhance engagement. Utilize location-specific keywords and highlight the distinct features of neighborhoods, schools, and amenities. By providing valuable information about the local area, you position yourself as an authority while capturing the attention of potential buyers seeking detailed insights.
2. Geo-Focused Social Media Campaigns
Social media platforms allow you to target users based on their location. Leverage this feature to run geotargeted ad campaigns showcasing properties in a specific region. Use compelling visuals and relatable captions to pick the interest of local prospects.
3. Personalized Email Marketing
Segment your email list according to geographic preferences. Tailor your emails to include listings and information relevant to each recipient's area of interest. This personalized approach increases the likelihood of engagement and conversions.
4. Location-Specific Landing Pages
Create dedicated landing pages for the different locations you serve. These pages should highlight local properties, market trends, and community details. Incorporate clear calls to action to encourage visitors to take the next steps.
5. Virtual Tours with a Local Touch
Virtual property tours have gained immense popularity. Enhance this experience by incorporating local insights into the narration. Share anecdotes about the neighborhood, nearby attractions, and the overall lifestyle, making the tour informative and engaging.
6. Collaborate with Local Influencers
Partnering with local influencers can amplify your reach within the community. These influencers can provide authentic endorsements of properties and neighborhoods, building trust with their followers.
7. Geo-Conquesting
Geo-conquesting involves targeting users who have visited competing real estate websites or physical locations. Presenting your offerings to an audience already interested in real estate increases the chances of conversion.
8. Real-Time Geotargeting
Use location-based mobile notifications to alert potential buyers about nearby open houses, price drops, or new listings. This real-time approach capitalizes on the immediacy of mobile devices.
9. Data-Driven Insights
Leverage data analytics to understand the preferences and behaviors of local buyers. This information can guide your marketing decisions, enabling you to create more effective and relevant campaigns.
10. Google My Business Optimization
Optimize your Google My Business listing with accurate and updated information. This ensures your business appears in local searches, increasing your visibility to potential clients.
Conclusion,
Geotargeting strategies are the compass that guides you toward connecting with potential buyers on a local level. By adopting these strategies, you enhance your marketing efficiency and showcase your commitment to understanding and serving the unique needs of your local community. So, embark on the journey of geotargeting and witness how it transforms your real estate digital marketing efforts into a localized success story.
Ready to take your real estate digital marketing to the next level?
We are here to help you implement cutting-edge geotargeting strategies to attract and engage local buyers like never before. Whether you're a seasoned real estate professional or just starting out, our tailored solutions will ensure your message reaches the right audience at the right time. Don't miss out on the opportunity to revolutionize your marketing efforts.
Contact GrowSmart today to get started on the path to localized success!