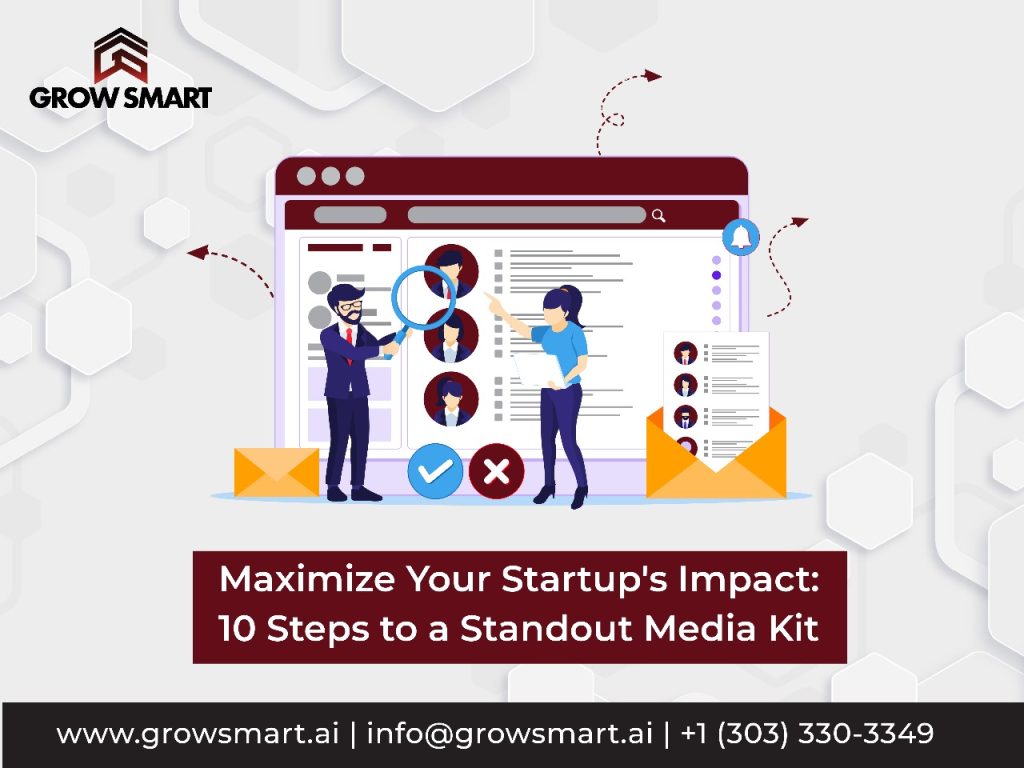 Effective communication and branding are paramount for the success of any startup. One essential tool that can help in this endeavor is a well-crafted media kit. A media kit is a comprehensive document that provides journalists, potential investors, and partners with all the essential information about your startup. It's a vital asset that can help your business shine in the spotlight. This article will walk you through the 10 crucial steps to create the perfect media kit for your startup.
Define Your Audience
Understanding your target audience is not a one-size-fits-all endeavor. Here are some considerations:
Demographics: Define the age, gender, location, and interests of your target audience. This information will help you tailor your messaging and content.
Media Preferences: Research where your audience gets their information. Do they read blogs, watch videos, or prefer traditional news outlets? This will guide the format and content of your media kit.
Needs and Pain Points: Identify the problems or needs your audience has that your startup can address. Understanding these pain points allows you to emphasize how your solutions are relevant.
Choose the Right Format
Selecting the right format for your media kit involves several decisions:
Digital vs. Physical: Consider whether a digital media kit (PDF or web page) or a physical kit (printed materials) is more suitable for your audience and distribution methods.
Interactivity: If you opt for a digital format, think about adding interactive elements such as clickable links, videos, or interactive infographics.
Ease of Distribution: Ensure your chosen format aligns with how you intend to distribute the kit. Email attachments work well for digital kits, while in-person meetings benefit from physical kits.
Craft a Compelling Executive Summary
An engaging executive summary sets the tone for your media kit. Here's how to make it compelling:
Storytelling: Craft a narrative that tells your startup's story. Explain why it exists, what problems it solves, and what makes it unique.
Key Metrics: Include high-level metrics that demonstrate your startup's success, such as revenue growth, user acquisition rates, or market expansion.
Call to Action: End the executive summary with a clear call to action. Encourage your audience to explore further or get in touch with you.
Introduce Your Team
The team section should highlight the people behind your startup:
Roles and Responsibilities: Explain the roles of each team member and how their expertise contributes to your startup's success.
Personal Stories: Share personal anecdotes or stories about team members to humanize your startup. Let your audience connect with the faces behind the brand.
Professional Portraits: Use professional photographs that capture each team member's personality and professionalism.
Showcase Your Products or Services
When showcasing your products or services, provide comprehensive information:
Features and Benefits: Explain the key features and benefits of your offerings. How do they solve problems or enhance the lives of your target audience?
Use Cases: Provide real-world examples of how your products or services have been used successfully. Include customer stories and testimonials.
Visual Appeal: High-quality images and visuals help potential partners and journalists visualize your offerings. Include clear, appealing visuals.
Share Your Success Stories
Success stories are a powerful way to build trust and credibility:
Before and After: Use a storytelling format to show how your products or services have transformed situations or businesses.
Testimonials: Feature quotes or videos from satisfied customers or clients. Include their names and affiliations for authenticity.
Data and Metrics: If possible, back up your success stories with data, such as increased revenue percentages or improved efficiency metrics.
Provide Visual Assets
Offering visual assets is essential for media professionals and bloggers:
High Resolution: Ensure all images, logos, and graphics are high-resolution. This allows for clear reproduction in various media.
Variety: Include a range of visuals, from product images to logos and infographics. Cover all aspects of your startup's visual identity.
Usage Guidelines: Clearly state how these assets can be used, and if necessary, provide a contact point for requesting permission or specific assets.
Highlight Your Media Coverage
When showcasing media coverage, consider the following:
Credibility: Include logos of reputable media outlets that have featured your startup. This instantly adds credibility to your brand.
Links: Provide direct links to articles or mentions for easy access. Make it as simple as possible for journalists and partners to verify your coverage.
Brief Summaries: Accompany each media mention with a brief summary of what was covered. Highlight key points or quotes.
Include Relevant Statistics
Statistics provide concrete evidence of your startup's success:
Key Metrics: Include metrics that matter in your industry, such as user acquisition numbers, revenue growth percentages, or market share data.
Visual Representation: Visualize data using charts or graphs. Visual aids make statistics more digestible and memorable.
Comparisons: If relevant, compare your startup's performance to industry benchmarks or competitors. This demonstrates your position in the market.
Contact Information
Make it easy for your audience to connect with you:
Multiple Channels: Provide various contact options, including email addresses, phone numbers, and links to your active social media profiles.
Responsiveness: Emphasize your commitment to timely responses. Let your audience know they can expect quick and helpful replies.
Social Media Engagement: Encourage engagement by linking to your social media profiles and inviting your audience to follow or connect with you.
Conclusion
A well-designed and informative media kit is a powerful tool for startups looking to establish their presence in the market. It helps you tell your story, showcase your achievements, and connect with key stakeholders. By following the 10-step guide outlined above, you'll be well on your way to crafting the perfect media kit that leaves a lasting impression.