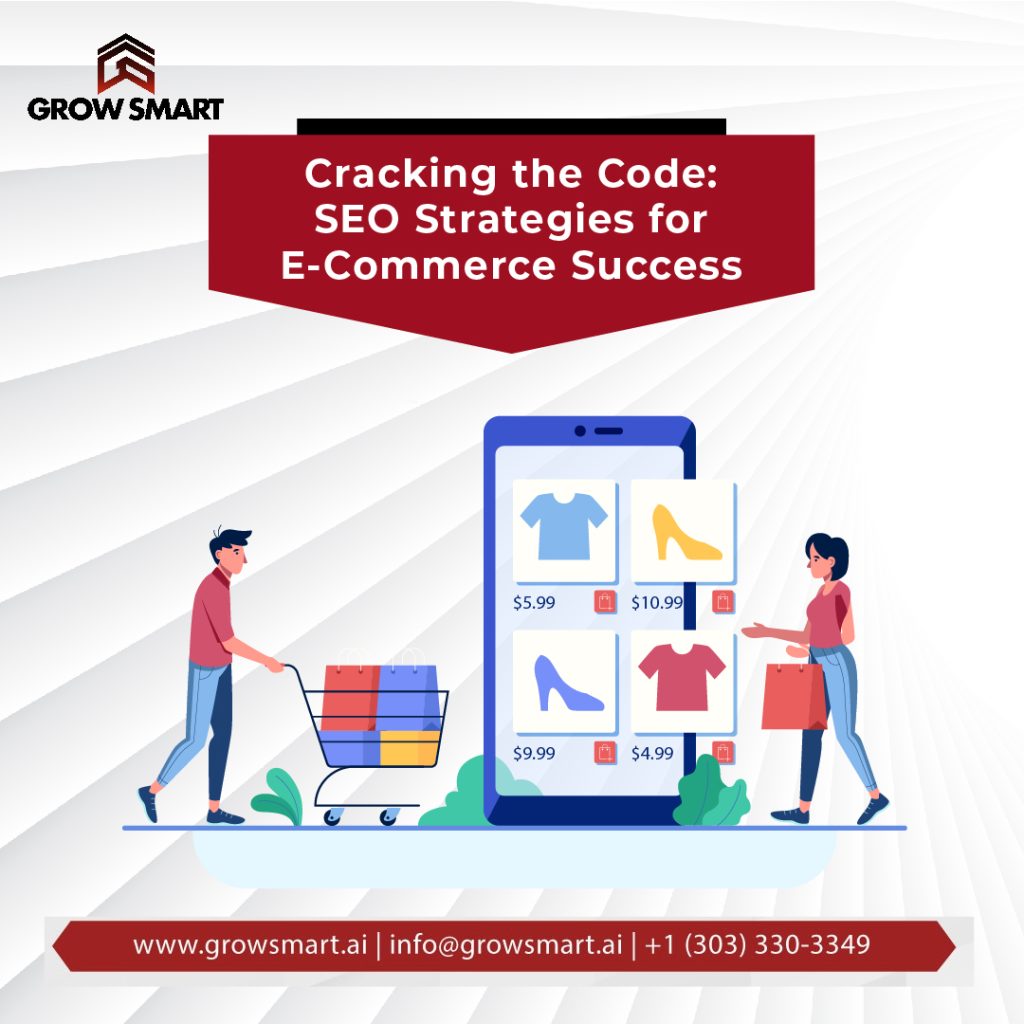 In the vast and ever-expanding world of e-commerce, visibility is everything. You need to stand out from the crowd to succeed in this highly competitive landscape. That's where SEO (Search Engine Optimization) comes into play. In this blog post, we'll dive into the secrets of cracking the code to achieve e-commerce success through effective SEO strategies.
Understanding the E-Commerce SEO Landscape
E-commerce SEO isn't just about ranking on the first page of search engines. It's about attracting your target audience, optimizing your product listings, and boosting sales. You need a comprehensive SEO strategy tailored to the e-commerce environment to accomplish these goals.
1. Keyword Research: The Foundation of E-Commerce SEO
Keywords are the building blocks of SEO. To effectively crack the code, start with thorough keyword research. Identify the phrases and terms potential customers use to search for products in your niche. Tools like Google Keyword Planner, SEMrush, and Ahrefs can help you discover high-value keywords.
2. Optimize Product Descriptions and Metadata
Once you've identified your target keywords, it's time to incorporate them into your product listings. Optimize your product descriptions, titles, and metadata with relevant keywords. Ensure that your product descriptions are informative, engaging, and unique. Avoid duplicate content, as it can harm your SEO efforts.
3. Mobile Optimization: A Must
Mobile optimization is critical with the increasing use of smartphones for online shopping. Ensure that your e-commerce website is responsive and user-friendly on mobile devices. Google also considers mobile-friendliness a ranking factor, directly impacting your SEO.
4. User Experience and Site Speed
A slow-loading website can lead to a high bounce rate and reduced rankings. Optimize your site's speed by compressing images, minimizing code, and using content delivery networks (CDNs). Additionally, focus on providing a seamless user experience, including easy navigation and a secure checkout process.
5. High-Quality Visual Content
Images and videos play a significant role in e-commerce. Use high-quality visuals to showcase your products. Optimize images for faster loading times without compromising quality. Implement image alt text with relevant keywords to improve accessibility and SEO.
6. Customer Reviews and Social Proof
Positive customer reviews not only build trust but also influence SEO. Encourage customers to leave reviews and respond to them promptly. Google considers both the quantity and quality of reviews when ranking websites.
7. Content Marketing and Blogging
Creating valuable content related to your products or industry can attract organic traffic and boost your SEO. Start a blog on your e-commerce site to provide tips, guides, and insights related to your products. Share this content on social media to expand your reach.
8. Technical SEO Audits
Regularly conduct technical SEO audits to identify and fix issues that may affect your rankings. This includes checking for broken links, improving site structure, and ensuring that search engines properly index your website.
9. Secure Your Website with HTTPS
Security is paramount for e-commerce websites. Google gives preference to websites with HTTPS encryption. Invest in an SSL certificate to secure your site and improve your SEO rankings.
10. Monitor, Analyze, and Adapt
SEO is not a one-time effort. Regularly monitor your website's performance using tools like Google Analytics and Google Search Console. Analyze the data, track your rankings, and adapt your strategy accordingly. SEO is an ongoing process that requires constant attention.
Conclusion
Cracking the code for e-commerce success through SEO involves keyword research, content optimization, technical improvements, and user-centric strategies. Following these SEO strategies and staying up-to-date with industry trends can improve your website's visibility, drive more organic traffic, and increase your e-commerce sales. Remember that SEO is a long-term investment, so be patient and persistent to achieve lasting success.
Maximize Your E-Commerce Potential with Targeted SEO Strategies!
Contact Our Expert Digital Marketing Team at GrowSmart Today to Drive Results and Boost Sales!