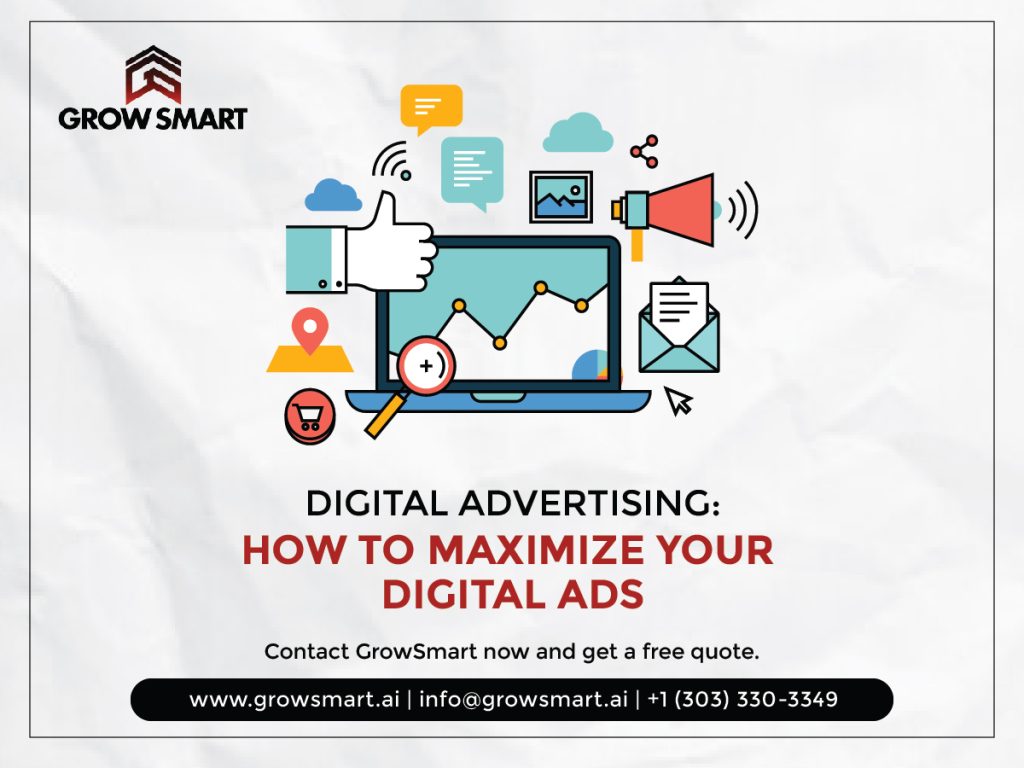 In today's digital age, advertising has taken on a new form, with digital ads becoming the go-to medium for businesses to reach their target audience. With so many businesses now competing in the digital space, it can be challenging to make your brand stand out. However, by following a few simple steps, you can maximize the impact of your digital ads and ensure that they reach their intended audience.
Define Your Audience
The first step in maximizing your digital ads is to identify your target audience. You need to know who your ideal customer is, what their interests are, and where they spend their time online. By understanding your target audience, you can create ads that speak directly to them, making them more likely to engage with your brand.
To define your audience, you can use various tools, including Google Analytics, Facebook Insights, and LinkedIn Analytics. Also, these tools will provide you with insights into your audience's demographics, interests, and behavior, allowing you to create targeted ads that resonate with them.
Use Compelling Copy
The copy of your digital ad is the key to capturing your audience's attention and encouraging them to take action. You need to create copy that is concise, compelling, and tailored to your target audience. Your ad copy should highlight the benefits of your product or service and how it can solve your audience's pain points.
It's also essential to use action-oriented language in your copy, such as "Sign up now," "Get started today," or "Claim your free trial." This language encourages your audience to take action, increasing the chances of them converting into paying customers.
Choose the Right Ad Format
The format of your digital ad can have a significant impact on its effectiveness. There are various ad formats to choose from, including display ads, social media ads, video ads, and native ads.
Each ad format has its own strengths and weaknesses, and you need to choose the right format for your campaign. For example, if you want to raise brand awareness, display ads can be effective, while if you want to drive traffic to your website, social media ads can be more effective.
Optimize for Mobile
In today's mobile-first world, it's essential to optimize your digital ads for mobile devices. More and more people are accessing the internet through their mobile devices, and if your ads are not mobile-friendly, you could be missing out on a significant portion of your audience.
To optimize your ads for mobile, you should ensure that they are easily readable on small screens, load quickly, and have a clear call-to-action. You can also consider using mobile-specific ad formats, such as mobile interstitial ads, to maximize their impact.
Monitor and Analyze Your Results
Finally, to maximize the impact of your digital ads, you need to monitor and analyze their performance continually. By tracking your ad's performance, you can identify what is working and what isn't, allowing you to make changes to your campaign to improve its effectiveness.
You can use various tools to monitor and analyze your ad performance, including Google Analytics, Facebook Ads Manager, and LinkedIn Campaign Manager. These tools will provide you with insights into your ad's reach, engagement, and conversion rates, allowing you to make data-driven decisions about your campaign.
Conclusion,
Digital advertising has become an essential part of modern-day marketing, allowing businesses to reach their target audience with greater precision than ever before. By following the steps outlined in this post, you can maximize the impact of your digital ads and ensure that they reach their intended audience. Remember to define your audience, use compelling copy, choose the right ad format, optimize for mobile, and monitor and analyze your results continually. By doing so, you can create digital ads that drive results and help you achieve your marketing goals.