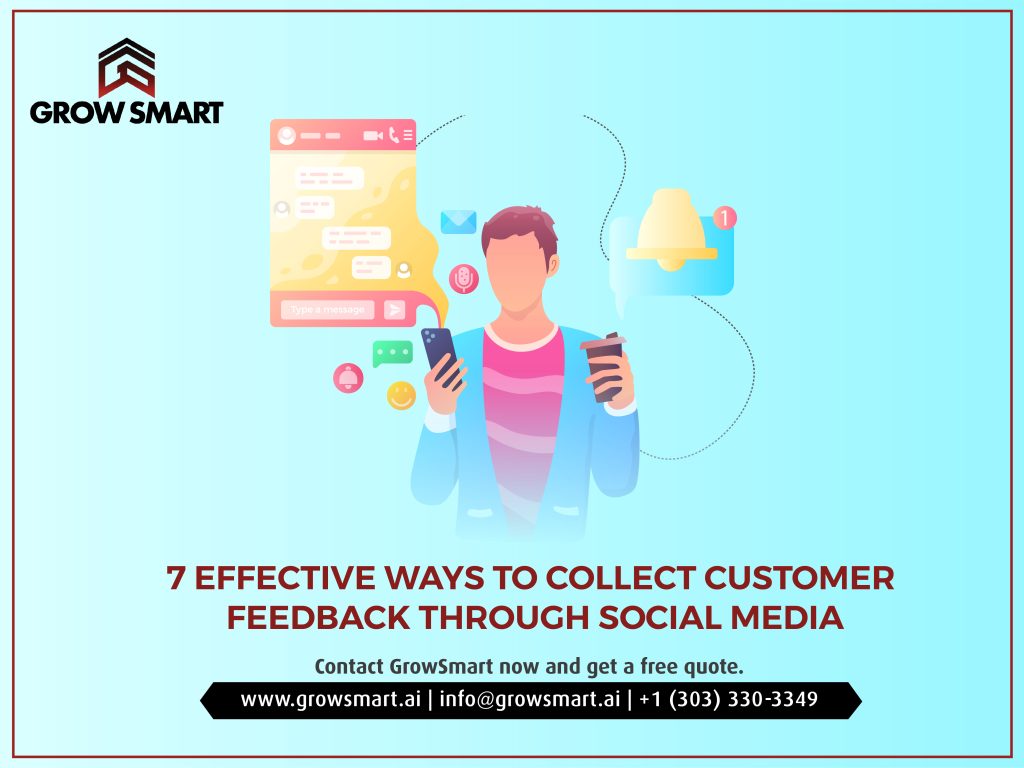 Social media has become an integral part of our lives in today's digital age. It has revolutionized how we connect, communicate, and engage with others. But did you know that social media can also be a powerful tool for collecting customer feedback? By leveraging social platforms' vast reach and interactive nature, businesses can gain valuable insights and make informed decisions to enhance their products and services. In this blog post, we will explore eight effective ways to utilize social media to gather customer feedback.
Create Feedback Polls and Surveys
One of the simplest yet highly effective ways to gather customer feedback on social media is through polls and surveys. Platforms like Twitter, Facebook, and Instagram offer built-in features that allow you to create engaging polls and surveys to solicit opinions from your audience. Ask targeted questions about your products, services, or overall customer experience. Keep the questions concise and offer multiple-choice options to encourage participation. Analyze the responses to identify trends and areas for improvement.
Monitor Mentions and Comments
Monitoring mentions and comments on social media platforms are valuable for collecting unsolicited feedback. You can identify positive and negative customer sentiments by watching your brand's mentions and comments. Take note of recurring themes or issues that arise in these conversations. Respond promptly to customer inquiries and address any concerns raised. This proactive approach demonstrates your commitment to customer satisfaction and can help you identify potential areas for improvement.
Encourage Direct Messages and Private Conversations
In addition to public comments, encourage customers to contact you through direct messages or private conversations on social media. Some customers might prefer privately sharing feedback, especially if it involves sensitive information or a detailed explanation. Opening these communication channels creates a safe and personalized environment where customers feel comfortable sharing their thoughts. Respond promptly and respectfully to these messages, showing customers their feedback is valued.
Leverage Social Listening Tools
Social listening tools can be invaluable for monitoring conversations about your brand and industry on social media. These tools allow you to track keywords, hashtags, and mentions across multiple platforms, providing real-time insights into what customers say. By analyzing the data collected, you can identify common pain points, emerging trends, and areas of improvement. Use this information to inform your customer feedback strategies and make data-driven decisions.
Engage in Online Communities and Groups
Participating in online communities and groups relevant to your industry or niche can provide many customer feedback opportunities. Join forums, Facebook groups, or LinkedIn communities where your target audience is actively engaged. Monitor discussions, answer questions, and share valuable insights. By actively participating, you can establish yourself as an industry expert and gain valuable feedback from your target customers.
Conduct Social Media Listening Campaigns
In addition to using social listening tools, you can conduct targeted social media listening campaigns to gather specific feedback. Set up search queries to monitor conversations around your brand, products, or services. Pay attention to sentiment analysis to gauge customer satisfaction levels. Identify influencers or key opinion leaders who can provide valuable insights. By focusing on these campaigns, you can gather targeted feedback and better understand your customer's needs and preferences.
Use Interactive Content for Feedback
Make feedback collection interactive and engaging using quizzes, contests, or interactive polls on social media. Create fun and informative quizzes about your industry or products, allowing customers to provide feedback while enjoying the experience. Contests can encourage customers to share their thoughts or ideas in exchange for a chance to win a prize. These interactive approaches generate valuable feedback and increase brand awareness and engagement.
Conclusion
Social media provides numerous opportunities to collect customer feedback. Implement these seven strategies to gain valuable insights, improve satisfaction, and enhance your offerings. Be responsive and proactive, leveraging social media tools and data analysis to make informed decisions. Embrace the power of social media for feedback and watch your business thrive.