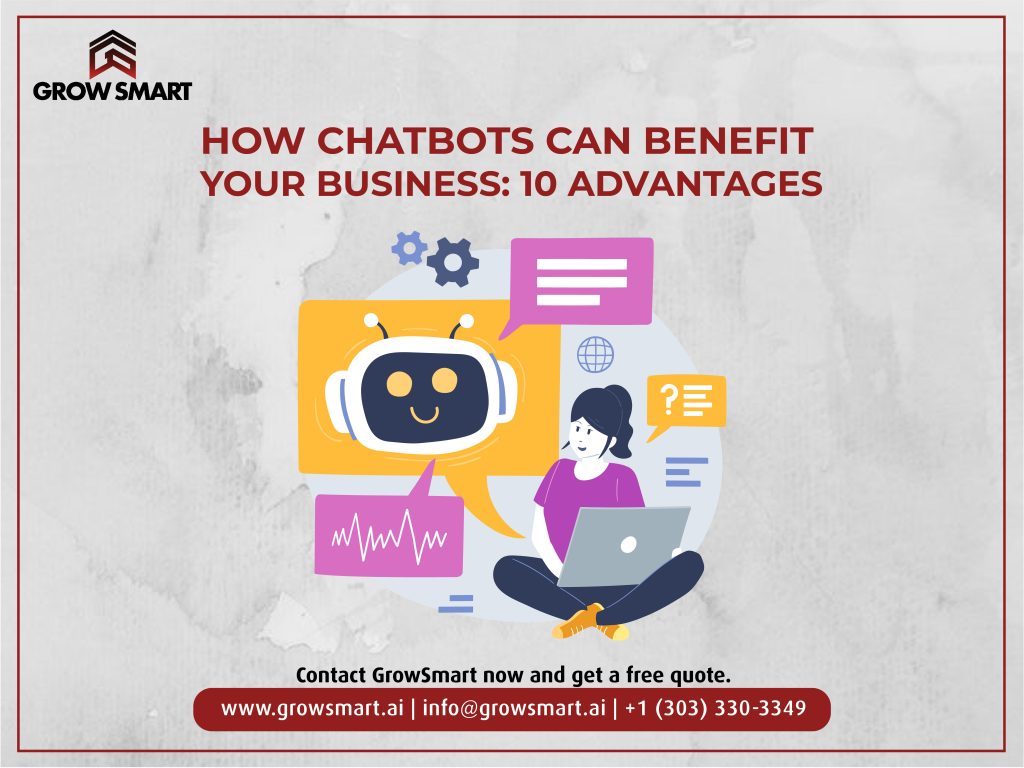 Chatbots have become increasingly popular in recent years as businesses seek to improve customer engagement, automate repetitive tasks, and enhance overall customer experience. A chatbot is an AI-powered software that interacts with users via text or voice. It can simulate a human conversation, helping customers solve problems, answer questions, and provide real-time information. In this blog post, we will explore 10 advantages of chatbots and how they can benefit your business.
24/7 Availability
One of the most significant advantages of chatbots is their availability. They can work 24/7, meaning customers can interact with them at any time of the day, even outside of normal business hours. This feature is particularly useful for businesses operating globally with customers in different time zones.
Improved Customer Service
Chatbots can help businesses improve customer service by providing quick and accurate responses to customer inquiries. They can handle multiple customer queries at the same time, reducing wait times and improving customer satisfaction. Moreover, chatbots can learn from customer interactions, allowing them to improve their responses and provide more personalized assistance over time.
Cost-Effective
Hiring customer service representatives can be expensive, especially for small businesses. Chatbots can help businesses reduce customer service costs by automating repetitive tasks and providing basic support to customers. This way, human customer service representatives can focus on more complex tasks that require human intervention.
Increased Customer Engagement
Chatbots can help businesses increase customer engagement by providing personalized recommendations, promotions, and offers. They can analyze customer data and provide tailored solutions based on preferences, purchases, and search history. This can help businesses improve their sales and customer retention rates.
Time-Saving
Chatbots can save time for both customers and businesses. Customers can get instant responses to their inquiries without waiting on hold for long periods. Businesses can automate repetitive tasks, such as answering FAQs, scheduling appointments, and processing orders, allowing them to focus on more critical tasks.
Scalability
Chatbots can handle multiple conversations simultaneously, making them highly scalable. They can handle infinite conversations without getting tired or making mistakes. This makes them ideal for businesses that need to handle large volumes of customer inquiries and support requests.
Increased Efficiency
Chatbots can help businesses increase their efficiency by automating tasks and reducing response times. They can process orders, provide shipping updates, and handle customer inquiries without human intervention. This allows businesses to provide faster and more reliable service to their customers.
Consistency
Chatbots can respond consistently to customers, regardless of the time of day or the customer service representative's mood. They can also provide uniform answers to frequently asked questions, ensuring that customers receive accurate and reliable information.
Multilingual Support
Chatbots can provide support in multiple languages, making them ideal for businesses that operate in different countries and regions. They can provide assistance in the customer's preferred language, improving customer experience and reducing language barriers.
Data Collection
Chatbots can collect valuable customer data, including preferences, purchase history, and search history. This information can be used to personalize the customer experience, provide targeted promotions, and improve customer satisfaction.
Conclusion
Chatbots have become essential for businesses looking to improve customer engagement, automate repetitive tasks, and provide faster and more reliable customer service. They can work 24/7, provide consistent responses, and handle multiple customer inquiries simultaneously. Moreover, they can collect valuable customer data, which can be used to improve the overall customer experience. If you haven't already, consider implementing a chatbot for your business to reap the benefits it can offer.