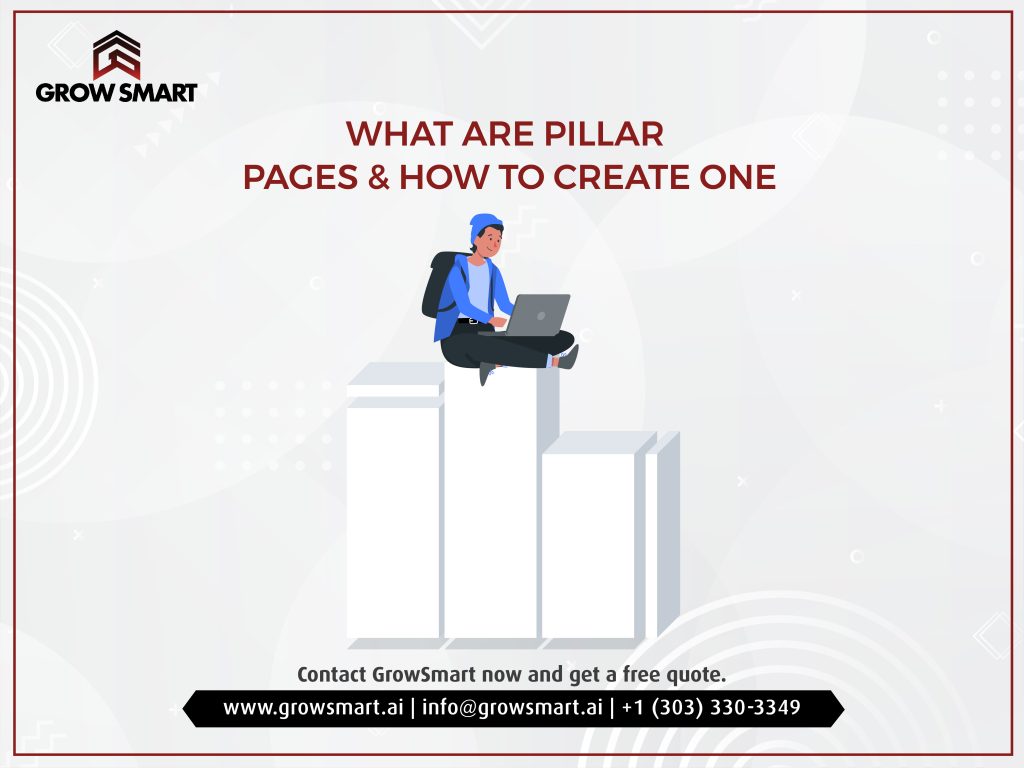 In the realm of content marketing and SEO, pillar pages have emerged as a powerful strategy for organizing and optimizing website content. A pillar page is a central hub covering a broad topic in-depth, linking to and supporting related cluster content. This article will explore what pillar pages are and their benefits and provide a step-by-step guide on creating effective pillar pages.
What are pillar pages?
Pillar pages are comprehensive content that covers a broad topic in-depth and provides a solid foundation for related cluster content. They serve as the central hub for a specific subject, providing readers with comprehensive information and guiding them to explore more specific aspects of the topic. Pillar pages typically contain a mix of text, images, videos, and other multimedia elements to enhance engagement.
Benefits of using pillar pages
Improved website structure and user experience
Pillar pages help organize your website's content and create a clear hierarchy. By interlinking related cluster content to the pillar page and vice versa, you create a logical structure that allows users to navigate easily. This improves user experience and encourages visitors to explore more of your content, reducing bounce rates and increasing time spent on your site.
Enhanced search engine visibility
Search engines recognize the value of pillar pages as authoritative resources. When properly optimized, pillar pages have the potential to rank higher in search engine results pages (SERPs) for relevant keywords. This increased visibility leads to more significant organic traffic and exposure for your website.
Increased organic traffic and leads
By attracting more organic traffic through improved search engine rankings, pillar pages generate more leads for your business. Visitors who find high-quality and comprehensive information on your pillar page are likelier to convert into customers or engage with your brand.
How to create a pillar page
Creating a pillar page involves several steps that ensure its effectiveness and relevance. Follow this step-by-step guide to create a successful pillar page:
Identify a core topic
Select a core topic that is broad enough to cover multiple subtopics. It should be a subject that aligns with your target audience's interests and business objectives.
Perform keyword research
Conduct thorough keyword research to identify relevant keywords and phrases related to your core topic. This will help you understand your audience's search intent and optimize your pillar page for better visibility in search engines.
Outline your pillar page
Create a detailed outline that maps out the structure of your pillar page. Identify the main sections and subtopics that you want to cover. This will help you organize your content and ensure a logical flow for readers.
Develop comprehensive and valuable content
Begin creating your pillar page by providing comprehensive and valuable information on the core topic. Break down the main sections into smaller, digestible chunks of content. Use headings, subheadings, and bullet points to enhance readability and make it easier for readers to navigate through the page.
Optimize on-page elements
Optimize your pillar page for search engines by paying attention to on-page elements. Include relevant keywords in your headings, subheadings, and throughout the content. Optimize meta tags, such as the title tag and meta description, to improve click-through rates from search engine results.
Internal and external linking
Internal linking is an essential aspect of pillar page creation. Link to related cluster content within your website, creating a web of interconnectedness that enhances user navigation and signals to search engines the relevance and depth of your content. Additionally, consider linking to reputable external sources that provide further value and credibility.
Update and maintain your pillar page
Regularly update your pillar page to keep it fresh and relevant. As new information or developments arise, incorporate them into your content. This ensures the accuracy of your information and signals to search engines that your pillar page is regularly maintained and valuable.
Best practices for pillar page creation
To maximize the effectiveness of your pillar page, consider the following best practices:
Utilize a mix of multimedia elements
Enhance the visual appeal and engagement of your pillar page by incorporating a mix of multimedia elements such as images, videos, infographics, or interactive elements. This helps break up the text and keeps readers interested and engaged.
Incorporate relevant subtopics
Cover the core topic comprehensively by incorporating relevant subtopics within your pillar page. This allows readers to delve deeper into specific subject matter, providing a well-rounded and informative experience.
Ensure readability and user-friendly design
Format your pillar page in a way that enhances readability. Use clear and concise language, break up long paragraphs, and utilize white space to make the content visually appealing. Consider using a clean and user-friendly design that is easy to navigate.
Optimize for search engines
Follow SEO best practices when creating your pillar page. Optimize your content with relevant keywords, include descriptive alt tags for images, and ensure fast loading times for a positive user experience. Make your pillar page mobile-friendly to accommodate users accessing your content on various devices.
Promote your pillar page
Once your pillar page is published, promote it through various channels. Share it on your social media platforms, include it in your email newsletters, and contact influencers or industry websites to link to your pillar page. This will help increase its visibility, drive traffic, and improve its overall authority.
Conclusion
Pillar pages are a valuable SEO strategy that can help improve the website structure, user experience, and search engine visibility. Creating comprehensive and authoritative content around a core topic can attract more organic traffic, generate leads, and establish your brand as an industry thought leader. Follow this article's step-by-step guide and best practices to create effective pillar pages that drive results.