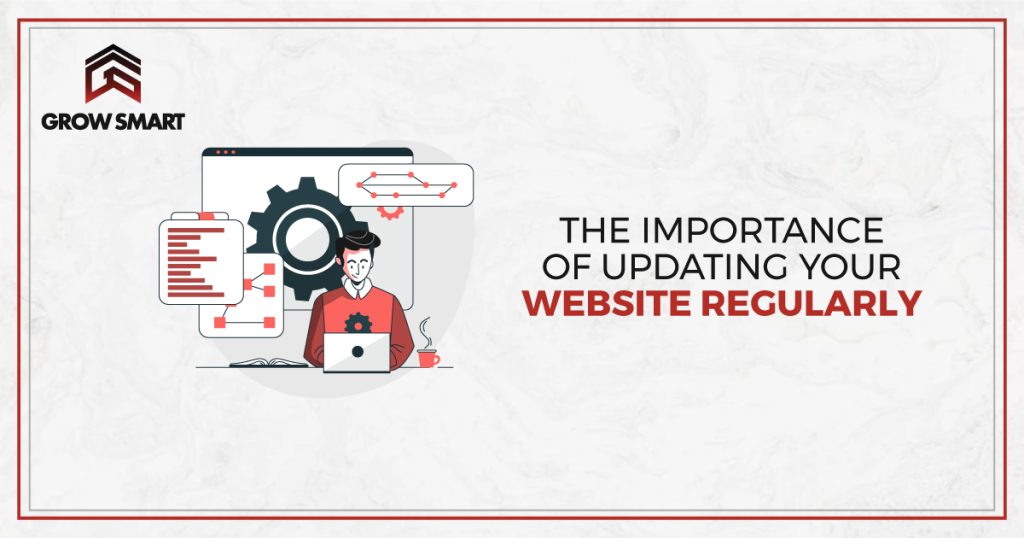 Your website represents your brand and needs to be updated in today's highly competitive market. Whether you have a big corporate website or a blog for your brand, your site needs to keep up with the times in terms of looks and functionality. An outdated or hard-to-navigate website can turn off the clients. The outdated website makes your prospects turn away without knowing who you are. So, updating your website regularly allows you to captivate potential customers.
The top 6 things to focus on when updating your website are the following.
1. Update your website security
Security should be one of its top priorities, whether your business is big or small. We often hear about large companies getting hacked and information getting compromised. Hence, it is important to remember that security is never a set-it-and-forget-it solution. Instead, it is a continuous process that requires constant assessment to reduce the overall risk.
Therefore, be sure that the company that chooses to build and host a website holds the security of your website in high regard and should be their top priority.
2. Boost your SEO
Google keeps changing its algorithm. If you are dedicated to landing top placement for specific keywords and content, you must keep putting in that effort. Updating your content allows you to stay ahead. It also shows google that you are a reputable source, which will result in higher rankings and more visitors to your site.
3. Keep up with the technology
Internet technology is fast developing and constantly changing. The goal is to make websites better, faster, lighter, and more secure. Hence, it is essential to adopt new technologies. At least the technologies which are relevant to your business. It will help you provide users with the best possible services and experience, earning a good reputation.
4. Keep your website content fresh
Keeping the website content updated allows you to drive more traffic. It helps to build trust between you and your customers. This is because customers most likely depend on your website for helpful information in whatever market you are in. When you think about the importance of updating content, it is essential to ensure that quality content is optimized for SEO. If you are updating poor content regularly on your website, it can be your downfall both with visitors and search engines. Remember that google's core algorithm can lower the website's rankings in the search result for keyword stuffing and low-quality or repeated content.
5. Improve page load speed
Not having enough time is the main problem in our everyday lives. Remember that no one will hang out on a website that takes too long to load. The slow-loading website is the main reason for the high bounce rate. Many things affect page load speed. One of them is the way the page is coded. Also, old themes are one of the leading causes of a slow website. Other causes include cluttered UIs, an overabundance of unnecessary or unoptimized links, and heavy image and video files.
6. Update your website design
Many businesses focus on content and marketing. They fail to address the layout and navigation of their website. A few things on the website need to be avoided, like difficult navigation, boring or too obnoxious colors, and extended customer forms. These things can steer the customers away even if your content is top-notch.
Also, most of the traffic comes now from mobile devices. So make sure your website is mobile-friendly and easy to view on a smaller screen, so you do not miss out on your potential customers.
Conclusion
The benefits of updating your website design, code, content, and SEO are huge. Regularly updated quality content can boost your business's organic search rankings. The modern look shows your customers that you are keeping up with the latest trends and technologies. Using the latest technologies keeps the website safe and earns trust among users and search engines.
Understanding web technologies and their maintenance is a tedious task. You need professionals like us to take care of it all. At GrowSmart, we have an expert team in designing, developing, testing, and executing interactive and responsive web and mobile applications.
Contact us for all your Digital Marketing Needs.