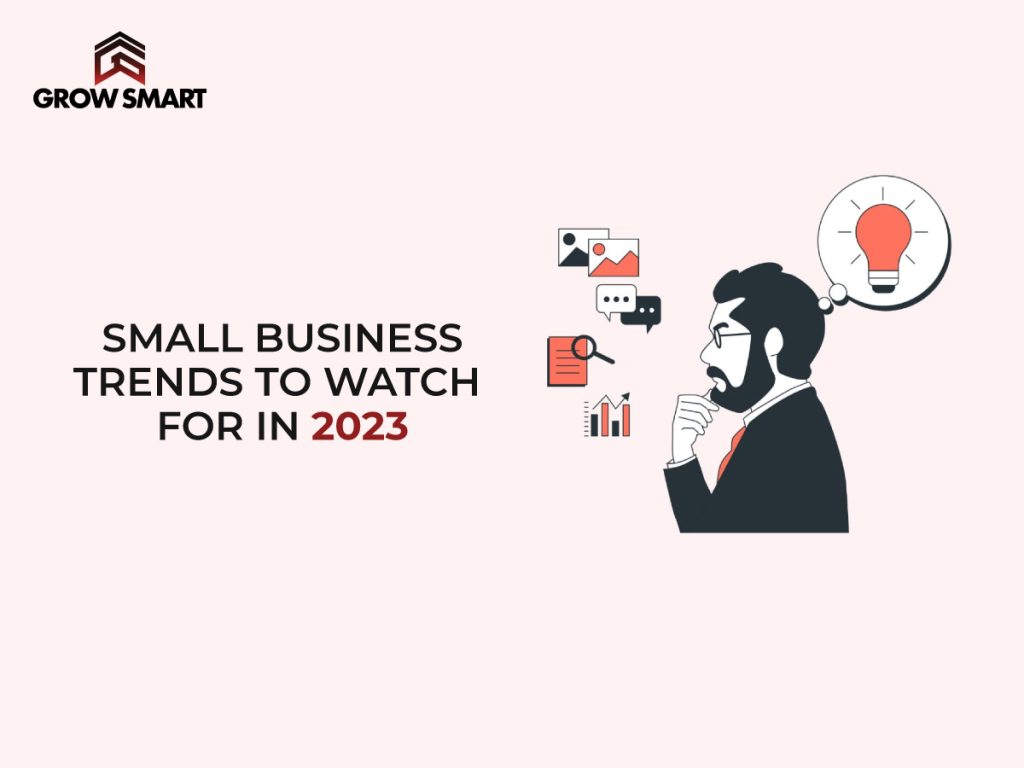 Paying attention to the latest small business trends will put you ahead of the competition. Knowing the latest business news and trends makes it easier to grow company sales, offer better customer services, and operate more effectively.
Here are the small business trends to watch for in 2023 that will help you beat the competition and boost the revenue of your business.
1. The Focus Is On User Reviews
Purchasing a product involves many steps. But nowadays, users have started to focus more on one aspect, i.e., reviews. It is not about only features and price anymore. It is also about what other people have to say about the product. Users now feel more comfortable purchasing a product that another individual has bought and tried already. Hence, in the future, customer reviews will significantly influence any business more than before.
2. Chatbots Providing 24/7 Customer Service
Customer service is the most important service any business can offer. It's the support a business provides to its customers before, during, and after purchasing a product/service. The AI-enabled chatbots can interact with customers through voice and/or text messages and are perfect for small businesses.
The chatbots use data mining to understand people's needs in seconds and immediately provide the most appropriate information. This reduces the time and stress of customers searching for answers. For small businesses not operating 24/7, chatbots can answer queries and engage customers needing help outside office hours.
3. More Transparency To Gain Customer Confidence
Consumers trust honest and transparent companies, and this trend extends across both large and small businesses. Building transparency will help to put your customer's minds at ease. Additionally, it will give you an important competitive advantage over other businesses in your market.
Here are a few tips to help you become more transparent with your customers.
Be truthful and accurate
Keep the promises you make
Maintain two-way communication
Be timely and responsive
Inform your customer of a change
Listen to your customers
4. Sustainable Packaging Will Be a Necessity
Recycling and sustainable packaging are necessary as many more people are now adopting a green lifestyle. Now, companies of all types and sizes are amping up their efforts to use sustainable materials more and streamline the packaging.
Sustainability is great for the environment, but it also helps increase revenue by giving consumers what they want. Research has shown that over 75% of consumers have been attempting to purchase more sustainable products in 2022. Around the same percentage expect brands to offer 100% sustainable packing within the next few years.
5. Capitalizing on the Internet of Things (IoT)
The Internet of Things (IoT) can hugely impact and is the number one trend for small businesses in 2023. Now is the right time because small businesses that design and implement strategies to capitalize on the IoT will have a massive advantage in the fight for market share.
IoT is a network made up of everyday items given an IP address, making them controllable from anywhere. This means consumers can control their connected devices, like thermostats and door locks, with their phones. IoT can enhance the way businesses operate, especially when it comes to productivity and better customer service.
6. Voice Recognition Is Developing
Alexa and google smart speakers have gained massive popularity over the last couple of years. It is a lot easier to run a search with voice activation. This latest small business trend means businesses need to create a voice presence. It's a golden opportunity for small businesses to adapt while it's still new.
7. Rising Cost of Digital Advertising
Digital advertising is on the rise for a few reasons. It's expanding into new territory and competing for attention. Recently, more and more businesses have been advertising themselves online. This has led to an incredible increase in the costs of Google ads, Facebook ads, etc.
Costs will grow more along with competition which means more budget to invest. Small business owners should invest more in SEO and less in ads when considering a better long-term strategy.
8. Businesses Continue Rewarding UGC
More brands and small businesses are leveraging the power of User-Generated Content (UGC), which will allow them to boost their reach and credibility. Companies can highlight user reviews, images, or video content to persuade new buyers of the quality of their offerings.
Some brands repost customers on social media to meet these ends; others develop reward programs that reward users for sharing UGC. Social proof is a growing phenomenon and a necessity for consumers to vet eCommerce brands and services. Businesses will continue to motivate customers to aid in these efforts through incentives and other strategies.
9. A Spotlight on AR and VR Technology
The implementation of both Augmented Reality (AR) and Virtual Reality (VR) will rise. Both these tools can help brands enhance their presence on a social media platform and interact with customers more personally. Small businesses can also incorporate this technology into their social media platforms to create a more targeted marketing strategy.
10. Rise of SaaS Subscription-Based Business
In 2023 SaaS subscription-based model is believed to grow in popularity. Small businesses and start-ups can take advantage of the recurring revenue model and attract new customers. Subscription-based models are more predictable and reliable for users. These models make it easier to budget for and manage expenses. It's also easier to commit to using a product or service when no large upfront investment is involved, and you can cancel anytime.
From a business standpoint, cloud computing and modern tools have made building and managing SaaS applications much easier. It is also more cost-effective as you can pay for tools you need only when you need them, and easier to scale and grow your business.
Bottom Line
These are the latest small business trends to watch for in 2023. Stay ahead of the competition by adding these trends into your next strategy and growth meeting; it's the best way to keep your business ahead of the competition.